Drumroll: Rihanna is Dropping a Book This Fall – Showbiz Cheat Sheet
During the past few weeks, eyes have been on Rihanna with
the launch of her Savage
X Fenty partnership with Amazon, the Fenty brand takeover during Fashion
Week, and her overall presence on the music, beauty, and fashion scenes. People
love RiRi.
For months, fans have been impatiently waiting for the superstar
to release
new music, leaving comments on her social media accounts and stalking the
blogs for updates. Well, Rihanna has heard the pleas for something new, and she's
appeasing her fans by sharing a new project in a NEW industry. It's just not
music.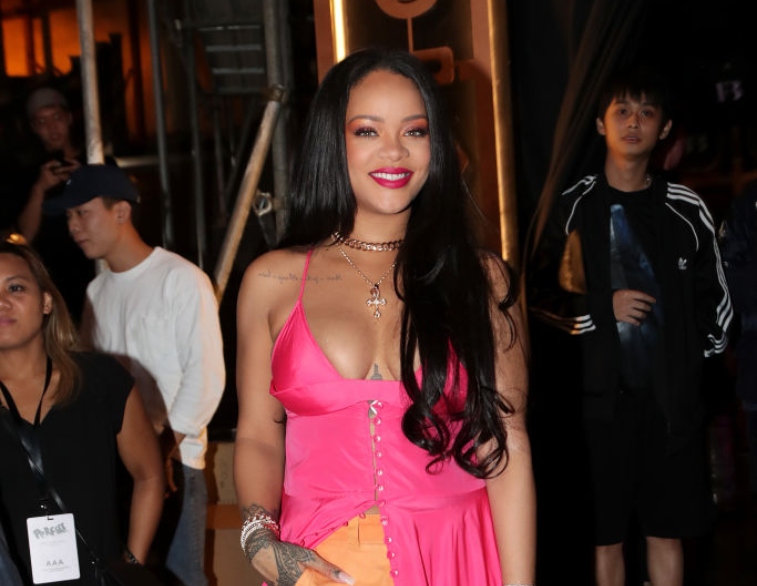 Rihanna is releasing a book
It's the book that fans didn't know they wanted or needed, and
it's coming this fall. RiRi took to IG to share news that she's dropping a visual
autobiography that will include more than 1,000 photos of life memories.
Simply titled Rihanna, it's comprised of 500+ pages
of artful images and is the product of over five years of work. According to Variety,
the tome will feature snaps from the singer's childhood in Barbados and will chronicle
myriad moments in her life, from youth to the present.
Published in partnership
with Phaidon, the book will spotlight not only Rihanna herself, but her
friends, family, and moments from her adventures in touring and business.
Phaidon CEO Keith
Fox is excited about the project and issued this statement via press release:
"We are excited and proud to publish this incredible book by this extremely talented and influential woman. Rihanna is such an important and groundbreaking artist, style icon, and entrepreneur and we are looking forward to sharing her fascinating life with a larger audience."
Multiple editions of the book will be available for purchase
Ready for the world on Oct. 24, regular editions of Rihanna
will be available for $150 USD. This edition includes a removable poster and
cloth binding. However, the publisher is also releasing two special, limited
editions of the book.
Rihanna: Fenty x Phaidon is available for pre-order right now
and will officially be out on Oct. 10. This version features a specially crafted
silver chrome bookstand and extra black-and-white photos. Get it here for $175.
According to Phaidon, an extremely limited edition of the book will hit the market on Nov. 20.
Rihanna: Luxury Supreme is a luxury at $5,500 a pop, but Rihanna will sign the 100-pound edition that comes with "laser-cut steel logo inset into the front cover and completed with a cast-resin tabletop bookstand covered with a bespoke black vermiculated fabric."
What's up with new music, though?
Our favorite bad gal has been teasing fans with new music
for some time, but the closest update RiRi's given on an album is that it's
coming and there will be lots of Caribbean flavor on it. In September, she told
Entertainment
Tonight that fans will have to wait, but the project is a priority, even over
any Super Bowl performance opportunities:
"I still got an album to finish. You gonna ask me about Super Bowl? My fans
about to have my neck."
Many think a new album will drop before the end of 2019, but
until then, the Rihanna book can tide superfans over.